There was a distinctly 'hand-made' feel to Pecha Kucha Norwich Vol.3 at Cinema City on Sunday evening.
Screen-print artist Jo Stafford talked about her work with the open studios at Stew on Fishergate; illustrator Steve Appleyard explained why he's less and less interested in his computer; and camera-obsessed film-maker Rachel Rayns announced her ambitious plans for Soup Lab, a film-processing workshop and gallery she is about to open in Norwich.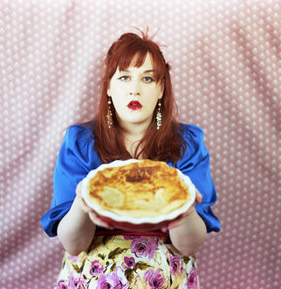 Both Steve and Rachel talked about the process of hand-making their work, Steve with paper, ink and chalk en plain air, and Rachel with her impressive collection of vintage cameras and obscure film-formats – and experiments with colour-developing in her bath (to her flat-mates consternation!) I asked both whether it was disappointing that their hand made work was then heavily reliant on electronic media to reach a wide audience. Both replied, in their own way, that it was really the physical enjoyment of 'making' that drives their approach, as much as the quality of the end-result – though Rachel did note that watching her hand-made film fail to run at 72dpi whilst projected onto a wall fifteen feet up in Cinema City's bar wasn't showing it in its best light! I was left wanting to see the work more closely, to appreciate fully its analogue quality…and that means I will have to get out and track it down 'in real life'. Quite right too.
This was, perhaps, all a bit marginal for Ruralise, unless qualifying broadly under a 'regional' tag. But one speaker left me with a thought that seemed quite pertinent…
Malaysian film-director Bernard Chauly, now living in Norfolk but still working predominantly in his home country, talked about some of his work including the movie 'Gol & Gincu' ('Football and Lipstick'), so successful in Malaysia that he was asked to re-work it as a TV series of the same name which ran for two full seasons in Malaysia and Singapore.
In the Q&A after his presentation someone asked – rather presumptuously, it seemed to me – what sort of work he would really like to do, if he didn't have to do 'all that commercial stuff'. Chauly was un-ruffled, explaining that he was actually quite happy with the type of projects he had got to work on over the years – and that he was primarily concerned that his work be 'popular' rather than 'commercial'.
I thought that was rather a good response.