Aqua Design asked me today via Twitter whether I'd posted anything recently that they could run in their e-newsletter The Great Architects Daily (they've pointed to a couple of my recent posts). I had to confess that I have slowed up a bit recently. It's very busy at Lucas Hickman Smith, my real work, and any spare hours have been mopped up prepping for two talks.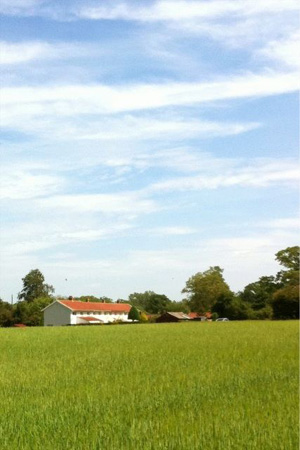 Last week I presented some thoughts about 'special' and 'normal' buildings ('Cathedrals and Bikesheds' as Pevsner put it) for a new Norwich arts-group Kiln. I didn't realise at the time, but the talk was recorded and has been posted on SoundCloud, here. You might find it interesting if you enjoyed earlier posts on Rural Simplcity.
And today I was at Davy Place in Loddon, one of Tayler and Green's best projects, presenting a talk about the architects to a group of residents. Photographer Jim Stephenson and I are putting together some new material for Professor Alan Powers (University of Greenwich/C20th Society) who will be giving a lecture on Tayler and Green during the Festival of Architecture for Norwich and Norfolk (FANN-XI) in October. The event today was partly an opportunity to get some pictures of the common-room at Davy Place in use, plus it's always good to 'get out', as you never know what you're going to find. Today's surprise was to have in the audience one Mr Thirtle (92), whose construction company Thirtle and Harris built many Tayler and Green projects between about 1950 and the mid-70s, including Davy Place.
If you'd like to hear more about Tayler and Green watch out here over the coming weeks, and put the date of Alan Powers' talk in your diary: Wednesday 12th October, 6.00 for 6.30 (venue TBC). The pic is one that Jim took today on his phone; I'm really looking forward to seeing the 'proper' photos in a week or two.
More on Tayler and Green also here.