Hope you all enjoyed the Tayler and Green 'feature' – but now a look into the future, rather than the past. The architectural community in Norwich is eagerly anticipating the start of a new degree-course in architecture at Norwich University College of the Arts in the Autumn. Last week a group from the Norfolk Association of Architects Council got a preview of the new course from Course Leader Adrian Friend.
Since his appointment last autumn Adrian has taken time to talk to lots of people with an interest in architecture and the built environment in Norfolk (we've discussed Ruralise in some depth) and clearly wants the course to 'connect' locally. He seems keen to explore the idea of regional distinctiveness, but wants his students' attitudes towards it to be 'portable', applicable elsewhere – a critical regionalism, perhaps, rather one in thrall to history or irretrievably rooted in Norfolk.
Having said that, it is also clear that history will play a key role in the course. The very first project will involve students making their own 'Purist' collage inspired by the work of le Corbusier – familiar enough territory perhaps, but they will have arrived there after a historical 'grand tour' starting with the eighteenth century architect/collector John Soane. And the second project takes an unusual but locally relevant departure into the Arts and Crafts movement, looking at houses in Norfolk by Detmar Blow, Edward Prior and Edwin Lutyens.
By the start of the third year, students will be encouraged to place themselves somewhere on Charles Jencks' brilliant map of modern architectural styles. A laudable task, but not an easy one; if Herbert Tayler described modernism as a 'muddy stream', Jencks shows it as a swirling torrent complete with rapids, backwaters and dead-end ox-bow lakes!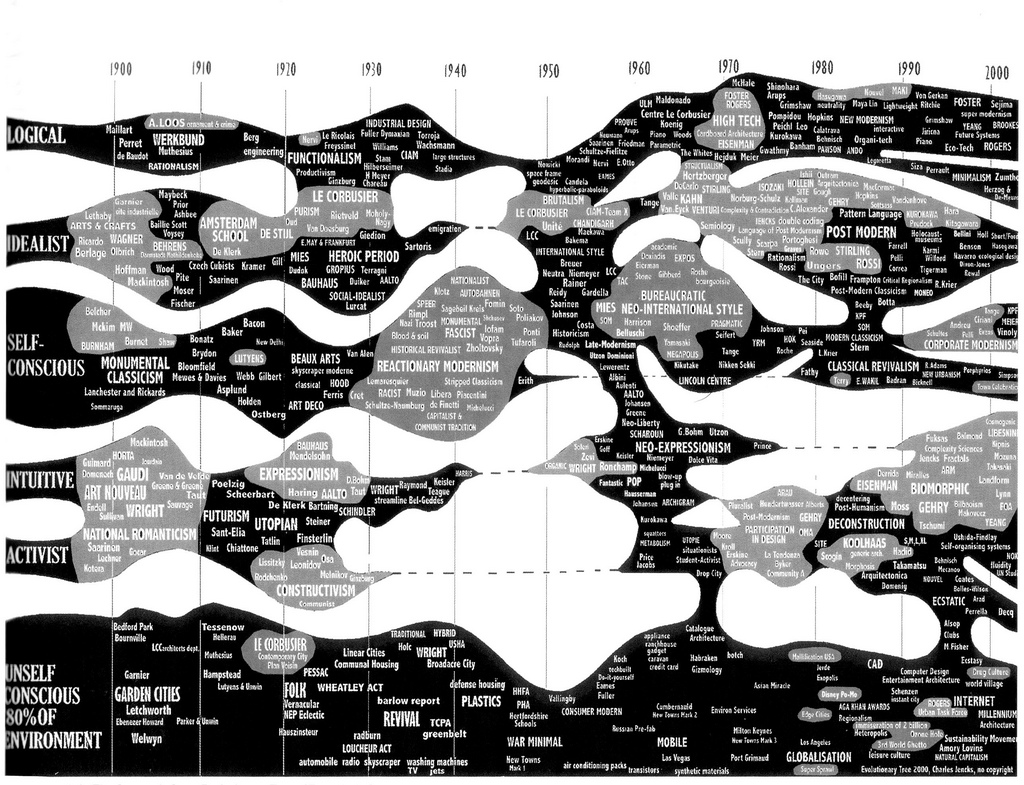 And it's nice to see the final project in the second year will look at housing, represented in Adrian's slide-show by J Fletcher Watson's watercolour of Tayler and Green's houses at Forge Grove Gillingham. Obviously I've picked out some points of particular interest for Ruralise, but you can take a look for yourselves here.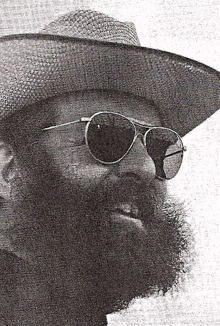 Finally, Adrian is particularly interested in Reyner Banham. Like Admiral Lord Nelson, the Norwich-born architectural historian and critic was a pupil at King Edward V School in Norwich. He studied art history at the Courtauld Institute and then taught at the Bartlett, UCL, during the early 1960s before emigrating to the States, drawn there by his fascination for the every-day modernism of Los Angeles. His best known works include 'Theory and Design in the First Machine Age' (1960), 'The New Brutalism' (1966), 'The Architecture of the Well-Tempered Environment' (1969) and 'Los Angeles: The Architecture of Four Ecologies' (1971).
I have some reading to do.