I was at RIBA HQ last week, and wandered into a rather boisterous opening-party for an exhibition of the winners of this year's RIAI Irish Architecture Awards. A project by Cox Power Architects caught my Ruralise eye – a small development of houses and a community centre in Kilmeena, County Mayo.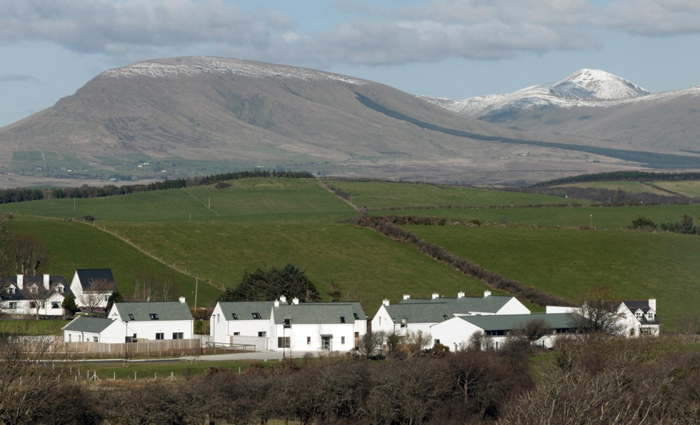 Photo: Michael McLaughlin
The houses at Kilmeena Village are clearly contemporary, definitely 'normal' rather than 'special' (key themes on Ruralise) and to an outsider, at least, they appear quite respectful of their rural setting. And regionally distinctive? Perhaps. Transplanted into Norfolk they would certainly look very out of place, but what scale of 'regional' distinctiveness are we talking about? Seeing the project I was put in mind of the Cork Residential Design Guide which I wrote about in April last year, but checking just now (!) I find that Mayo and Cork are almost at opposite ends of the country – and it's not a big leap, aesthetically speaking, to Dualchas's work on the Isle of Skye.
I find the project quite convincing, but then I don't really know Ireland that well. Is this thoughtful and understated modern design connecting meaningfully to its local context, or would Frampton dismiss this as post-Modern pastiche?
Discuss.