In my worked example I imagined a Community Right to Build project of ten houses for sale, generating a pot of money for the CRTB 'good cause' of around half million quid. What does that buy?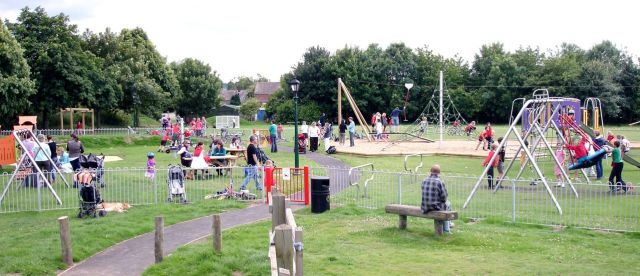 Well, this community-led playground project (above) in Watlington, Oxfordshire had a budget of £178k and the Chalke Valley Cricket Club in Wiltshire had a target of £150k to pay for the construction of their new ground, including £80k for the pavilion. (The ground opened this year, built from scratch on seven acres of farmland; fundraising for the pavilion continues). Pennoyer Village Centre (below) in Pulham St Mary in Norfolk, a community hall converted from a derelict school and listed guild chapel, was a £1.1m project led by a very well organized community-based project-team. It was designed by the practice I work with, Lucas Hickman Smith, who are also the architects for a £770k refurbishment of Central Hall in Wymondham. Are these the sorts of project which would attract 75% support from within a community? Perhaps. Are they what the Community Right to Build is all about? I can't see why not, from what's been published so far…though admittedly most of the talk is of affordable housing.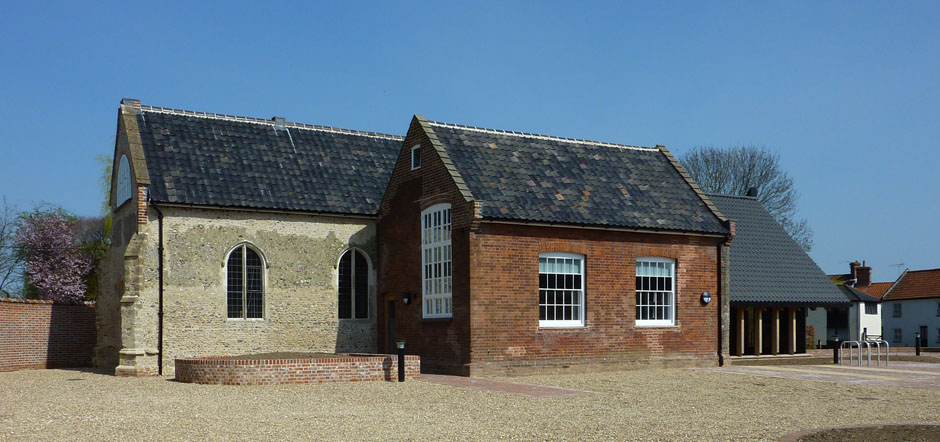 In a previous post (How to CRTB #1 – Building a Consensus) I cautioned about 'Joe Public's attitude to 'affordable housing'. Persuading three quarters of a village that building affordable housing is a good idea will be a big task. While working with Savills' Alan Cole on my worked example he shrewdly suggested that affordable housing needed rebranding for a CRTB project; Village Housing, perhaps? Parish Homes? (Suggestions please!).
If 'Parish Homes' are the objective, half a million pounds would pay for the construction of perhaps 4 or 5 houses. Depending on the level of rent, these could be let on a non-profit basis to local people, or at higher rents even generate some modest revenue-funding for a community project – maintenance of a village hall or subsidy to a community shop, for example. However, if affordable housing really is the local need, there are, I would cautiously suggest, probably better ways of delivering it than a Community Right to Build project!
Finally, half a million quid invested by a charitable trust of some sort should yield about 5.75% (according to my friends at Whetstone) – that's the best part of £30k a year.
More info on the examples above:
Pennoyre Centre, Pulham St Mary