Tayler and Green first met when the two young men joined the same intake at the Architectural Association in London in 1929. Herbert Tayler arrived from Shrewsbury School, though he was born in Java and lived there until he was seven years old. David Green was the son of Lowestoft-based architect, a partner at Roberts Green and Richards, and grew up in Norfolk, a classmate of Benjamin Britten.
Although they were contemporaries at the AA, they were not particularly close friends until the final year. Herbert Tayler was a fine draftsman and designer, regarded as the outstanding pupil in his year, and their working relationship began when David Green offered to help Tayler with the technical aspects of one of his projects. Later that year, Tayler won a competition to design a silver cup for the AA Sports Club, with the second prize awarded to Green, to whom Tayler had offered one of his own discarded designs.
These early collaborations set the template for their future partnership: Tayler tended to lead on design and in articulating their design-philosophy through his writing, whilst Green was perhaps stronger technically. It is also reported that Tayler could be awkward, even fiery over matters of design, with Green acting as the diplomat to smooth things over with clients and builders afterwards. It was also through Green's professional connections that contact with Loddon Rural District Council was made, leading to the body of work for which they are now mostly remembered.
These complimentary skills formed the basis of a 30-year working partnership in Norfolk, but initially it was in London that the young practice made its mark.
Next post: Tayler and Green #3 – Early Success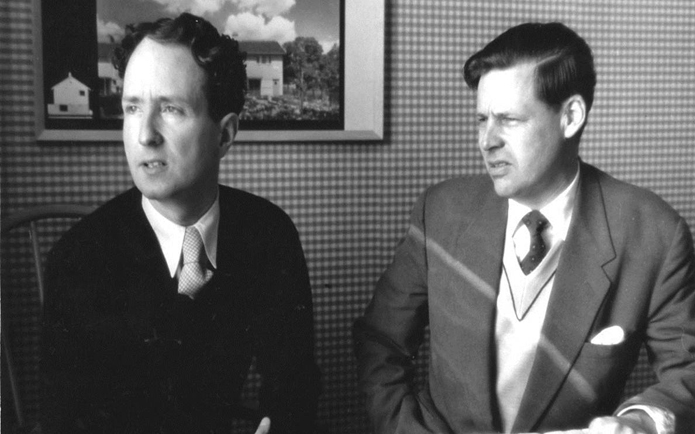 Herbert Tayler (1912-2000) (left) and David Green (1912-1998). (Image from 'Tayler and Green Architects 1938-1973: The Spirit of Place in Modern Housing')